When buying a used car one of the most important factors that consumers consider is reliability. You sure don't want to spend your hard earned money on something that will break down and need costly repairs. If you're in the market for a used vehicle, here is a list of the best reliable used cars you can buy.

This list is taken from Consumer Reports which rates cars on multiple years of reliability from 1999 to 2008. This data is taken from the Annual Auto Survey on more than 1.4 million new and used vehicles in which owners reported on serious problems with vehicles in the previous year. According to the survey results, here are the best ones to look for.
Small Cars
#1 Honda Civic - This car is both reliable and economical to drive. The redesign in 2001 saw its popularity grow even larger and in 2003 the hybrid model was introduced. The redesign in 2006 included standard anti lock brakes, curtain air bags and owners report that the ride is even better than before.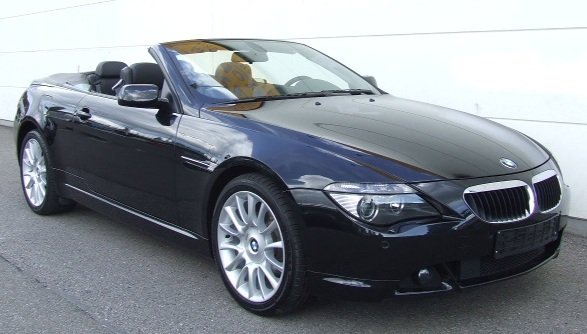 Next Best Choices
Toyota Echo
Scion xB
Toyota Corolla
Toyota Matrix
Pontiac Vibe
Mazda3
Mazda Protege
Subaru Impreza

Family Cars
#1 Honda Accord - This car has been a top choice for years. The redesign in 2003 made this car more agile and even quieter plus standard anti lock brakes were added.
Next Best Choices
Toyota Prius
Ford Fusion
Mercury Milan
Toyota Camry (except '08 V6)
Subaru Outback (6 cyl.)
Nissan Altima

Upscale Cars
#1 Lexus ES - This quiet and comfortable car has tested reliable for many years. In 2004 a stronger more fuel efficient engine was added.
Next Best Choices
Lexus IS
Toyota Avalon
Acura TSX
Lincoln MKZ, Zephyr (FWD)
Infiniti G20
Acura TL
Infiniti I30, I35
Infiniti G35 (Sedan)
Volvo S60
Buick Lucerne (V8)
Nissan Maxima

Luxury Cars
#1 Infiniti M35 - This car has been on the list of reliable vehicles since 2003. The redesign in 2006 added more comfort to this well built car.
Next Best Choices
Lexus LS
Lexus GS (6 cyl., RWD)
Acura RL

Sports and Sporty Cars
#1 Mazda Miata - This car gets points for reliability, easy handling, good performance and affordability.
Next Best Choices
Lexus SC
Honda S2000
Toyota Camry Solara
Acura RSX
Toyota Celica
Scion tC
BMW Z3, Z4
Acura Integra
Porsche Boxster
BMW M3
Subaru Impreza WRX/STi
Ford Mustang (V6)
Nissan 350Z

Minivans
#1 - Toyota Sienna - The 2003 redesign gave this reliable vehicle more power and more room, and is also available with AWD.
Next Best Choice

Small SUVs - Toyota RAV4 - This vehicle has been reliable since it was first introduced in 1996. The 2001 redesign brought more power plus more room inside and in 2006 an available third row was added.
Next Best Choices
Honda CR-V
Subaru Forester
Mitsubishi Outlander

Midsized and Large SUVs
#1 - Honda Pilot - Since first introduced in 2003 this vehicle has had excellent crash test results and reliability. There is plenty of room in this fuel efficient vehicle and it also has flexible seating for eight.
Next Best Choices
Toyota Highlander
Lexus RX
Toyota Land Cruiser
Toyota 4Runner
Infiniti FX35
Acura MDX
Infiniti QX4
Lexus GX
Hyundai Santa Fe
Subaru Tribeca
Nissan Xterra ('05-'08)
Toyota Sequoia

Pickup Trucks
#1 - Honda Ridgeline - This vehicle delivers all you need in a truck but handles and rides like a sedan. It has an in-bed, weather-tight lockable trunk and a smooth V6 engine.
Next Best Choices
Toyota Tacoma ('05-'08)
Toyota Tundra
Subaru Baja
Nissan Frontier ('05-'08)
As you can see from the results, Toyota and Honda come out way ahead of the pack for reliable used cars. If you are in the market for a used vehicle, this list will point you in the right direction for reliability.
Article Source: http://EzineArticles.com/?expert=Rick_Reynolds